VORII
ElementDesk Super V3.0 // Hardwood Top
The Most Powerful Standing Desk
If you want the most stable standing desk because you can't stand any wobble, this desk is the one. It does not wobble, even at the max height. With four powerful motors, It can handle weights under 545 lbs.


✔ 600 lbs Lifting Capacity
✔ Gyroscope Anti-Collision Detection
✔ 4 Memory Presets
✔ Extended Adjustable Range
✔ Cable Management Cover
✔ On-Table Wire Organizing Clip
Luxurious Solid Hardwood Standing Desks
Choose from regular top, live-edge top and walnut epoxy resin top.
✔ Handmade
✔ Live Edge Solid Wood
✔ Pre-Installed Threaded Inserts
✔ Processed to Withstand Warping
Epoxy Top Customization
We also offer epoxy resin top customization.
Lead Time: 70-80 Days
RISK-FREE
Free Shipping, 45-Day Trial, 15 Year Warranty
ElementDesk Super V3.0 // Hardwood Top
Customer Reviews
Write a Review
Ask a Question
Filter Reviews:
desk
customer service
assembly
shipping
edge
points
improvements
part
gadgets
reason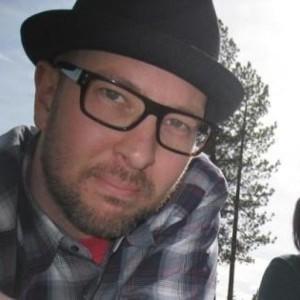 RK
05/15/2022
Robert K.

United States
Sturdy, beautiful desk
So glad I chose this desk! I can't stand wobbly desks and this one is rock solid and beautiful to boot. I needed to change to a standing desk to help my back and shoulders, and this desk makes it simple to take my meetings while standing. Plus, it looks great in my home office and matches the rest of my modern-style furniture. I definitely recommend this desk!
04/22/2022
Christina W.

United States
Beautiful Solid Desk
This may be the longest review I've ever left on any item. I do love this desk however I do have some points for improvements from my experience. Good - Easy Assembly and fairly quick if you have all the correct parts. - Beautiful desktop and very sturdy - Pretty quiet - Live edge is beautiful Places for improvement - Some screw parts were incorrectly labeled or not labeled at all. - My shipment had included some parts for the 2 legged desk, the controller box had loose parts, and had a piece that wasn't in the manual at all. Customer service was very responsive and set the replacement parts and included a bonus floor mat. The downside was the shipping on the new parts took a little longer than a week to get to me. Which meant I was without a desk for over two weeks. - My order was delayed multiple times (took 3 months to ship) which is pretty normal these days however, I had to reach out to customer service for a status. It would be nice to get an update occasionally when delays happen. - The instruction manual for this desk had old parts shown that have been replaced. I hope this gets updated for future customers. Overall, I love my desk and do recommend it. It's clean, beautiful, and very sturdy. The only hiccups I experienced were minor and would be easy to improve upon.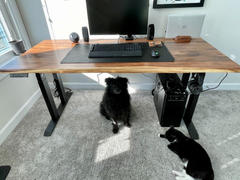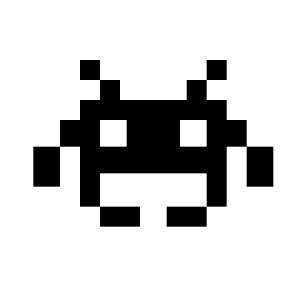 OK
03/06/2022
OJ K.

United States
Solid to hold amount of weight
The main reason I chose this is to load up the amount of gadgets. I'm using 48' as primary display, and there are a couple of sub displays attached via monitor arm and few other devices. Max load weight for those are definitely within the range for other desks, but I wanted to have something that could stand sturdy regardless of height. For that I'm reasonably satisfied. Good - straightforward assembly, there's no major glitches as long as you follow assembly instructions - Precisely prepared. holes, insertion threads are 99% accurately punched, so you know you're doing correct - sturdy, holds weight as advertised - wood frame top is great, originally picked straight edge than changed to live edge to accelerate shipping and I like it quite lot. Something to possibly improve Not saying this is `bad` part. I don't think there's really bad points, just minor improvements. - few screw labels are misplaced. it is obviously different size so easy to figure out and I guess this is small mistakes. - since this is 4 legs and beam crosses whole frame, if you're thinking to attach something under the frame (i.e keyboard tray) you need to consider it - The assembly guide is great. hope it could lists specs for the controller as well for easier lookup & potentially other compatible controllers. - controllers works solid, however its plastic feels slightly cheaper compare to its wood frames. Curious if there are other choices of controller or 3rd party compatible one. Also, this is already noted in assembly guide but this is realllllly heavy. Be well prepared when assemble. Overall I'm satisfied and could recommend this specific, or other variants from Vorii. Unfortunate recent circumstances made shipping takes long time but customer service was reasonably responsive.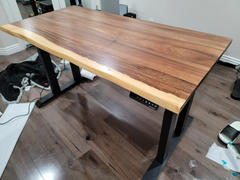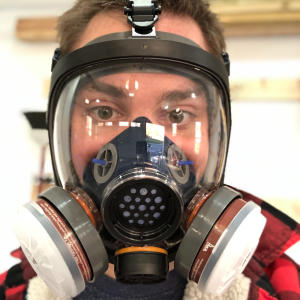 JB
06/15/2022
Jonathan B.

United States
Worth the wait
The desk is beautiful and ROCK SOLID. If you're looking for a serious sit-stand desk, this is the one.
04/13/2022
Jason W.

United States
Solid desk, good customer service, but bad shipping and packaging
First the good. The table is solid. It's virtually rock free in the highest position and is beautiful to look at. The other good is VORII support which unfortunately I had to interact with quite a bit as I received three tops which were damaged. VORII without any issue shipped me two replacement tops to replace the damaged ones, but unfortunately even the third was damaged. I'm using the second as it was the least damaged and hopefully the crack in the middle of it won't open up with seasonal changes.